Early intervention services are developmental services such as special instruction, speech therapy, occupational therapy, physical therapy and service coordination for infants and toddlers whom are showing delays or have disabilities. Services also include assistance and support for parents as they encourage their child's development and learning.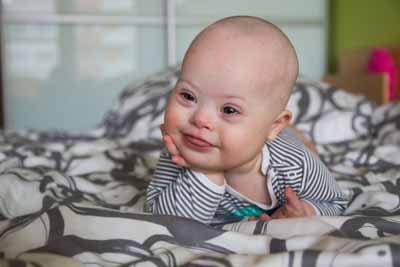 The purpose of early intervention is to build on family strengths by providing coordination, supports, resources, and services to enhance the development of children with developmental delays and disabilities through early learning opportunities.
Early Intervention can make a big difference by supporting the child to be an active and a successful participant across a variety of settings and situations.
Boost Collaborative makes every effort to provide services to each child/family in a natural environment; that is, the environment where the child spends his/her day. This may be in the family home, in a childcare, or in another community setting.
Early Intervention can help parents:
Find the services they need for their child
Understand their child's developmental growth
Support their child's learning, development, and participation in home and family activities
Boost Collaborative coordinates and provides these services throughout Whitman and Garfield Counties. Children are eligible for early intervention services if they have a 25% or greater delay in one or more developmental area. A child may also be eligible if he or she has a diagnosis, such as Down syndrome, that may result in a delay in development.
If you would like help to determine if your child and family could benefit from early intervention services contact Boost Collaborative's Children and Family Support Services at 509-332-4420.