School to Work (S-T-W) transition is a coordinated process that promotes movement from school to post-school activities. Through employment-related experiences and on-the-job learning, students can receive significant exposure to the workforce and can prepare for their future work environment.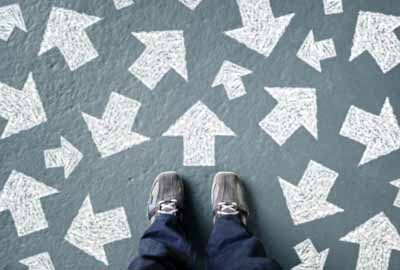 Working age youth with disabilities between the ages of 16 and 21 who are receiving educational services under an Individual Education Plan (IEP) or 504 Plan can elect to utilize Boost Collaborative's pre-employment training and/or individualized employment programs.
All students require a consultation and referral from the Washington State Division of Vocational Rehabilitation (WA/DVR).
DVR now offers Pre-Employment Transition Services (PreETS) and Workplace Readiness Training (WRT). Boost Collaborative is a contracted provider to WA/DVR for these services.
PreETS is a work-based learning experience that is an opportunity for a student to gain real-world work experiences and competitive wages.
WRT is an on-site work-based learning experience where a student is given the opportunity to learn worksite behaviors.
If the student and their family elect not to take advantage of the WA/DVR services they will sign off on a form that indicates their choice. Boost Collaborative can then discuss other employment options with the student, family and school district.
How to Apply:
All S-T-W Employment Services require a consultation and referral from DVR.
Basic pre-requisites and responsibilites for referral include the following:
Students must be 16-21 years of age and have an IEP or 504 Plan with school to work transition services outlined.
Student must possess state issued identification, social security card or an acceptable alternative to complete employment related documents.
The student must be willing or quickly learn safe personal conduct to safely work as a team member in a group work atmosphere.
The student and his/her family must aspire toward community based competitive employment and strive to overcome barriers to reach this goal.
Parent/Guardian must be willing to have their student in the community and experience an unconventional school day or year (e.g. part-time and/or non-school/work days).
Parent/Guardian must agree to assist their employed student with work related decisions, aspirations, travel and support.
Student/Parent or Guardian must agree to a plan for post school services and work with other agencies to facilitate a transition after high school.
If you are interested in enrolling in these services or to obtain more information please visit: Washington State Division of Vocational Rehabilitation, or contact the Program Director of Employment Support Services at Boost Collaborative: 509-332-6561.