Boost Collaborative helps its clientele identify their personal strengths, weaknesses, and professional aptitudes through its Employment Planning services. Boost Collaborative further assists its clientele through job development efforts which include identifying employment opportunities in the community that are likely to use the strengths of each job seeker and then work to facilitate and interview and an eventual hiring agreement between an employer and the job seeker presented by Boost Collaborative.
Our professional staff emphasize the successful utilization of the talents and skills of applicants with disabilities in your work place. The right match between our participants' skills and your personnel needs are crucial to everyone's successful outcomes.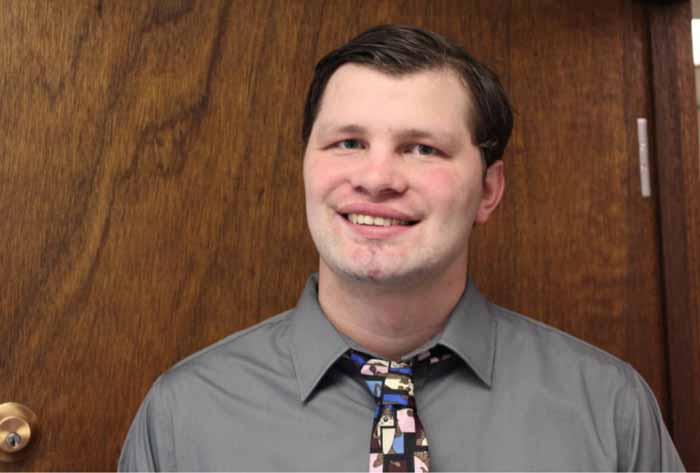 Larry is a 24-year-old young man who joined Boost Collaborative's Employment Services in 2013 when he started his School-to-Work Transtion Services through a rural high school. After completing an assessment with the Division of Vocational Rehabilitation in 2015, it was determined that Larry needed some additional supports to become work ready via a Group Supported Program.
While working at Boost Collaborative, Larry has learned to work as a team member at Palouse Treasues Thrift Store and on the mobile crew. Larry has developed his customer service skills, and has mastered most janitorial skills. Larry follows safety rules when performing his mobile crew duties of loading and unloading furniture, bagged clothing, and various household items donated from the community and moving them between storage locations and the store.
Larry encourages others, models good work ethic and follows directions without complaints. Larry is a hard worker with artistic talents who has demonstrated he is ready for competitive employment. Larry also enjoys working with the Boy Scouts of America at Camp Grizzly and with Troop 595, visiting the local library, and sketching faces with a variety of mediums. Larry's goals include getting a competitve job, going to Silverwood and visiting Hawaii.