Boost Collaborative depends on the generosity of the community and its citizens for donating their time to the mission and services of our agency.
Community members and students may volunteer the resource of time and their talents, to assist in the daily or weekly operations of Boost Collaborative or special events.
From college philanthropic projects to special events there are a wide variety of volunteer opportunities available at Boost Collaborative throughout the year including but not limited to the following: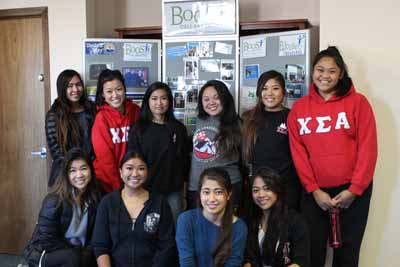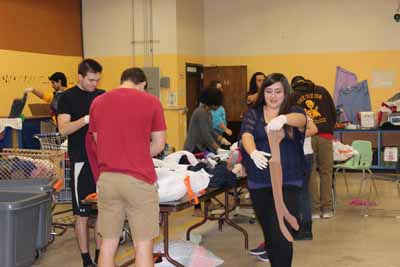 Thrift Store Production- Volunteers are needed to assist staff in sorting resaleable goods from damaged clothing, shoes, and household linens. Clothes sorting and packaging is performed at the main office located at Boost Collaborative, 1235 SE Professional Mall Blvd behind the Professional Mall office complex.
Annual Fund Raiser- Approximately 20-30 volunteers are needed to help make "A Night of Champions", our agency's annual fundraising dinner and silent auction, a special experience for friends and donors of Boost Collaborative. This event, held each March at the SEL Event Center in Pullman, is a wonderful opportunity to learn more about our agency, meet and greet our supporters, and assist in making this a fabulous night for our guests.
Seasonal Opportunities- Volunteers are always needed on a seasonal basis to assist with general cleaning, painting or landscaping. These short term opportunities are generally available on weekends throughout the year. Contact Teresa at 509-332-6561 for seasonal opportunities
Children's Program- Opportunities for volunteers include office assistance, preparing materials for use by our team of early intervention providers, researching resources for children and families, supporting program events for families. Contact Karen at 509-332-4420 for more information.
Questions About Volunteering?
Contact our Program Directors: Teresa Driver- Employment Support Services- 509-332-6561 or Karen Nelson- Children and Family Support Services- 509-332-4420, OR utilize the contact page on this website to reach out to us. Be sure to include personal contact information to facilitate a return call or email.